Discover more from Notes from the Void
Random notes, musings, and space stuff.
Note 2: Water on the Moon
Thoughts on lunar libations and the catastrophe that's the 2020 fall TV schedule.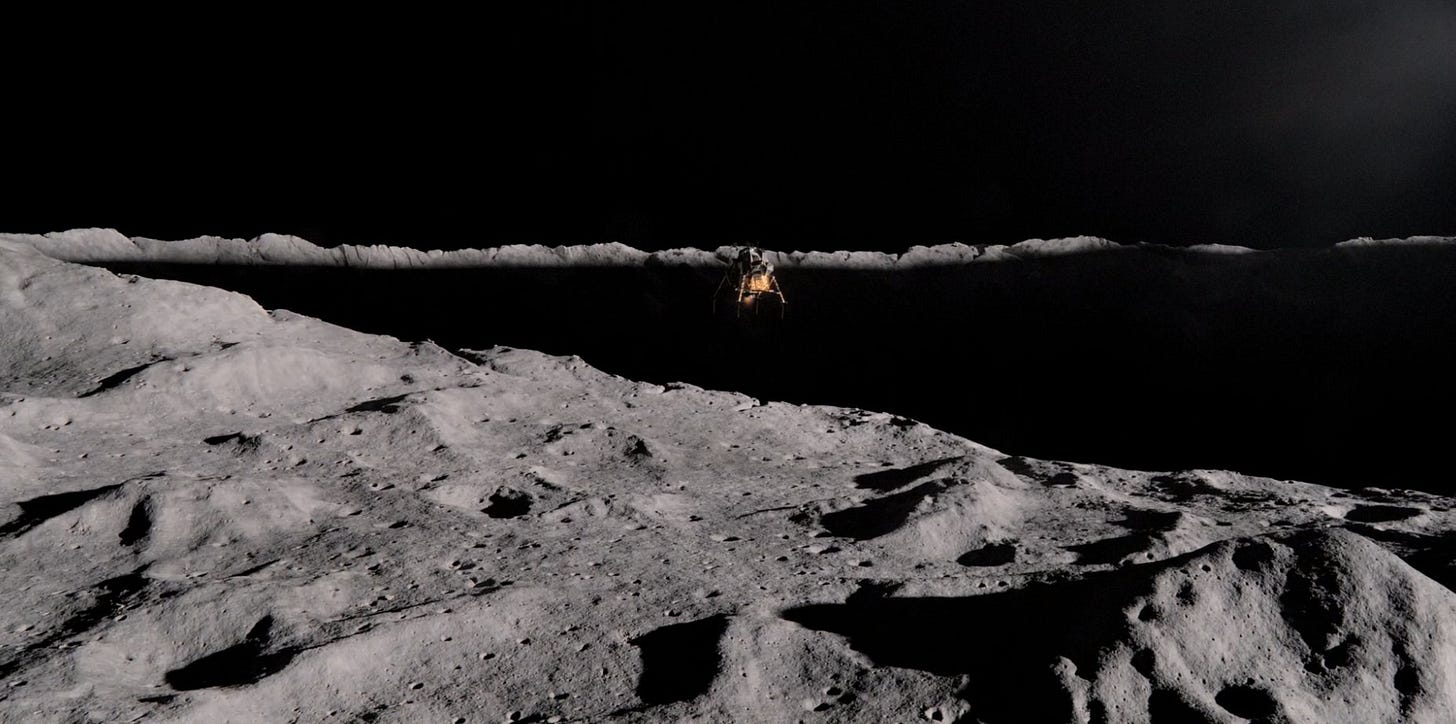 While this is from last year, one of the more interesting links I read this past week was the story about how we found water on the moon in 2009. In short, scientists looked for the deepest craters on the surface of the moon that were positioned in areas where sunlight from Sol would never illuminate, melt, and evaporate the water vapor into space.
This was a timely read, given that I had just binged Apple TV's For All Mankind, which an an alternate history starting in the late Sixties when the Soviets beat Apollo 11 to the be the first to put humans on our lunar neighbor. It's hard to not cheer when the Earth-2 astronauts discover ice in Shackleton Crater and that becomes a narrative launching point for the second half of the first season. I can't recommend the series enough, even though Apple makes you jump through some stupid hoops to watch it.
With that in mind, I wanted to use this Note to jump into the upcoming fall television season in the Age of Corona.
Must See TV?
One of my favorite rituals around late August and early September is trolling through the entertainment websites to get a sense of what new shows are premiering during the fall TV season and what's returning. Since COVID-19 shut down most television production back in March, we didn't get the end of the spring TV season, leaving some of my watchlist like The Flash and Supernatural in limbo as the stations ran out of episodes to air. The upcoming fall TV season doesn't look any better, since the networks don't really have many shows ready to premiere.
Using the lack of a real fall TV season as an excuse, I'll use this as an opportunity to play network programming executive and put together what I would air this fall on my own personal television network.
This is my Prime Time schedule for C(hris)TV:
Sunday
I kick off the week on Sunday with a collection of shows that I think will help folks mentally reset before the week ahead.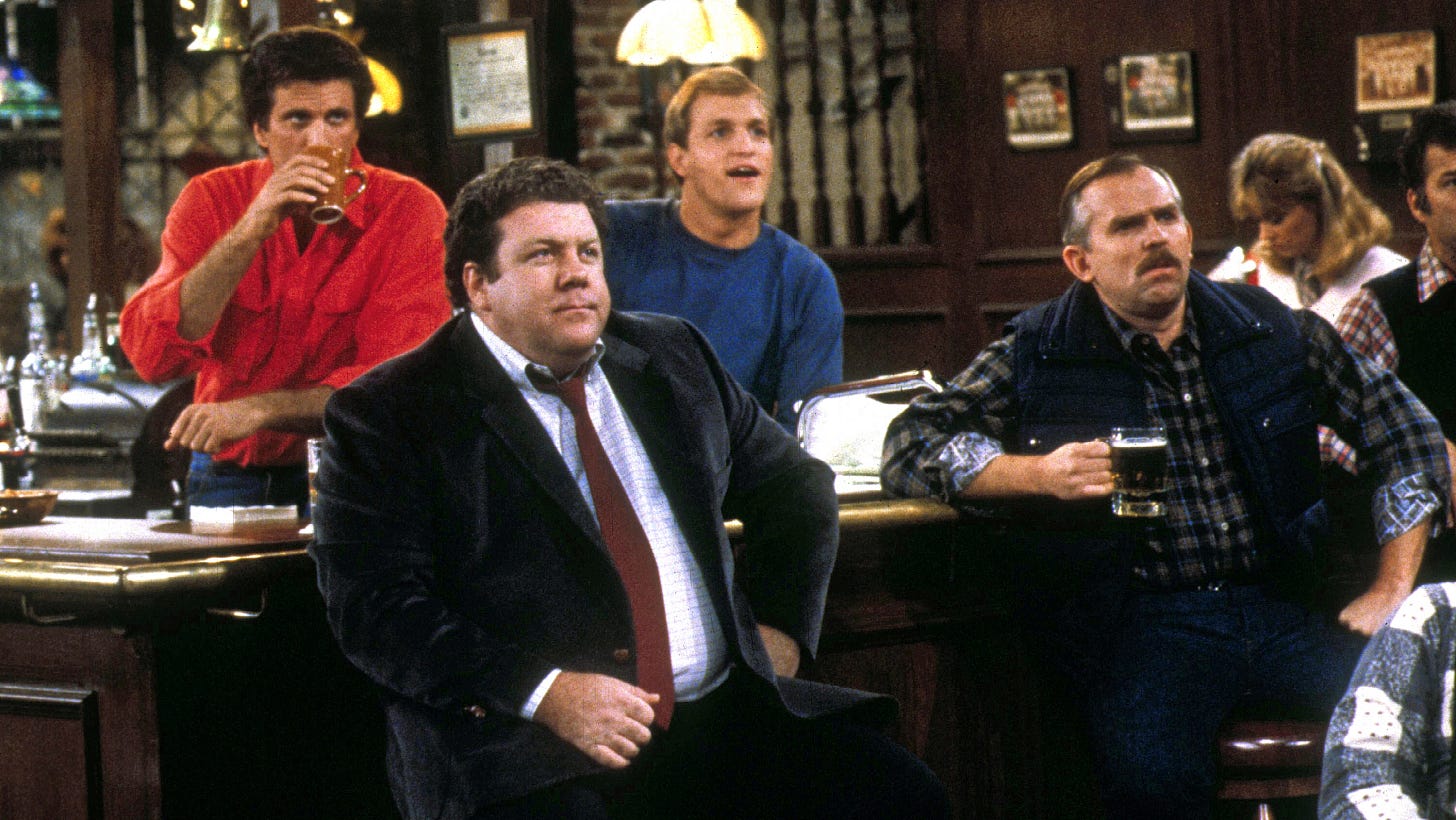 7 to 7:30pm - Cheers (NBC): Kicking off Sunday by re-airing the all-time best sitcom ever produced.
7:30 to 8:30pm - Snowpiercer (TNT): As a general rule, Snowpiercer shouldn't work as a film nor a television show, but it does. The recent TNT production deserves a wider audience than it received.
8:30 to 9pm - It's Always Sunny in Philadelphia (FX): This is a show I discovered way too late, and I would have placed it earlier in the schedule, except for it's oft-risque humor. A decent palate cleanser after Snowpiercer.
9 to 10pm - The Witcher (Netflix): Toss a coin to this fantasy show and watch it before going to bed. A better Game of Thrones than Game of Thrones, so I've put it in the same weekly time-slot.
Monday
Looking for a mix of fun stuff after the first day of the work week.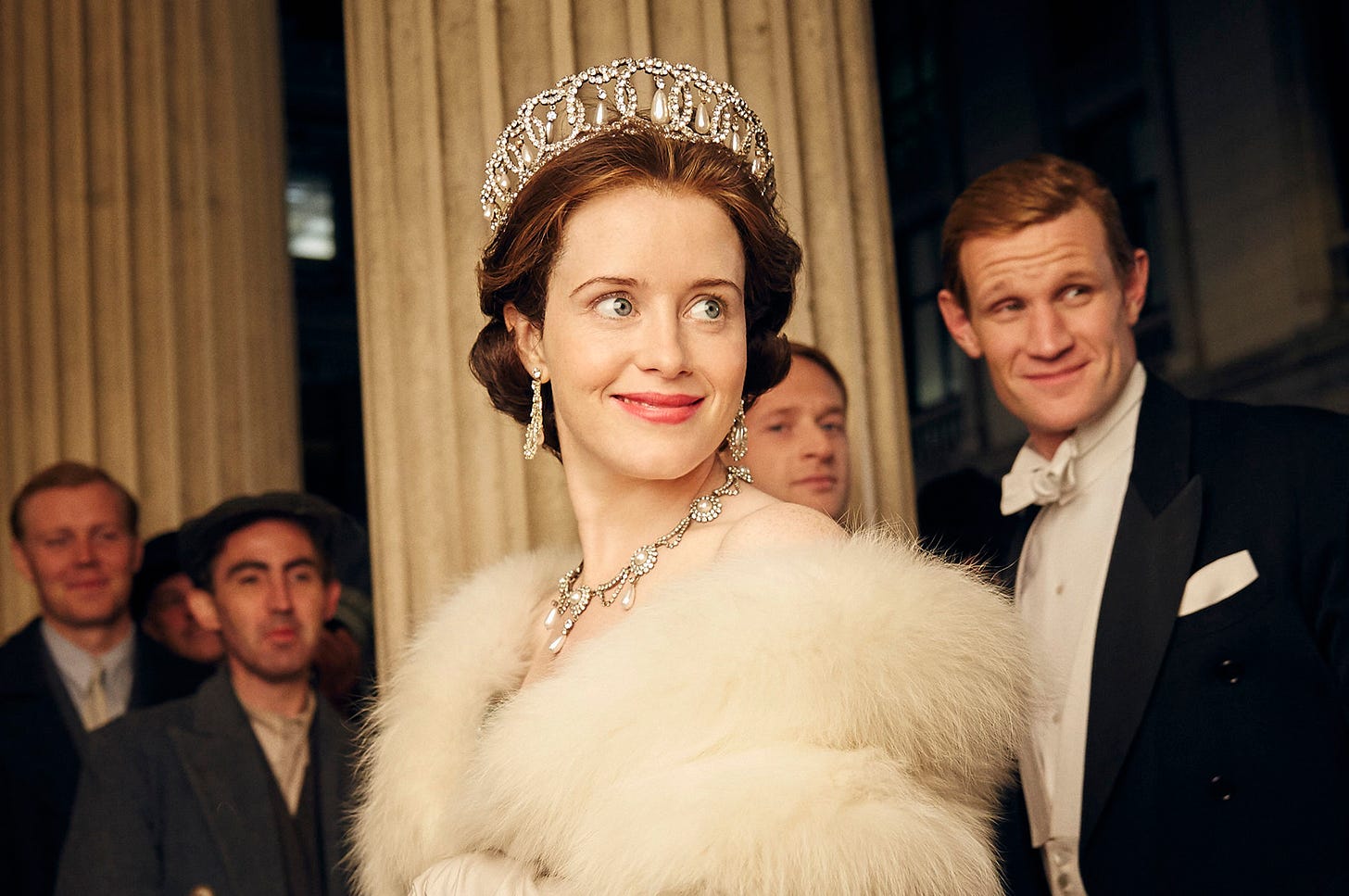 7 to 7:30pm - Frasier (NBC): Let's kick off the working week with the most competently-executed comedy to grace television scenes. While Cheers edges it out of the top slot with a bit more heart, Frasier takes the top prize in sharp dialog and comedic timing.
7:30 to 8pm - Young Sheldon (CBS): The current show with the biggest heart on television these days, it's superior to its predecessor, The Big Bang Theory.
8 to 8:30pm - The Good Place (ABC): It's never too early in the week to brush up on your ethics and philosophy.
8:30 to 9pm - Veep (HBO): We live in an age of absurd politics. Why not start the week off that way too?
9 to 10pm - The Crown (Netflix): A much more solid historical drama than I expected. Matt Smith's Prince Philip is the standout character in the first two seasons, and Tobias Menzies' take on him are some of the most compelling moments of the series. Especially the one where he meets the Apollo astronauts. :-)
Tuesday
Who doesn't love some nostalgia? Figured I'd start out in the '70s and and take us into the '(20)30s.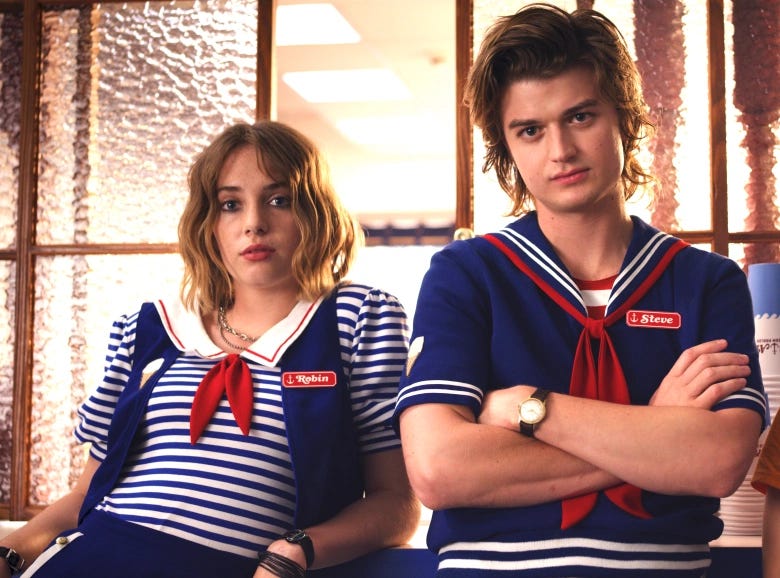 7 to 7:30pm - The Kids Are Alright (ABC): A sharp show that was cancelled far too soon.
7:30 to 8pm - The Goldbergs (ABC): The Goldbergs is solidly in "television comfort food" territory at this point, but it doesn't fail to deliver week after week.
8 to 9pm - Stranger Things (Netflix): Come for extradimensional monsters, stay for Steve Harrington.
9 to 10pm - Upload (Amazon): This ended up being better than expected. Solid and funny commentary on the technology and the lives we live with it.
Wednesday
Ending Hump Day by going to infinity and beyond.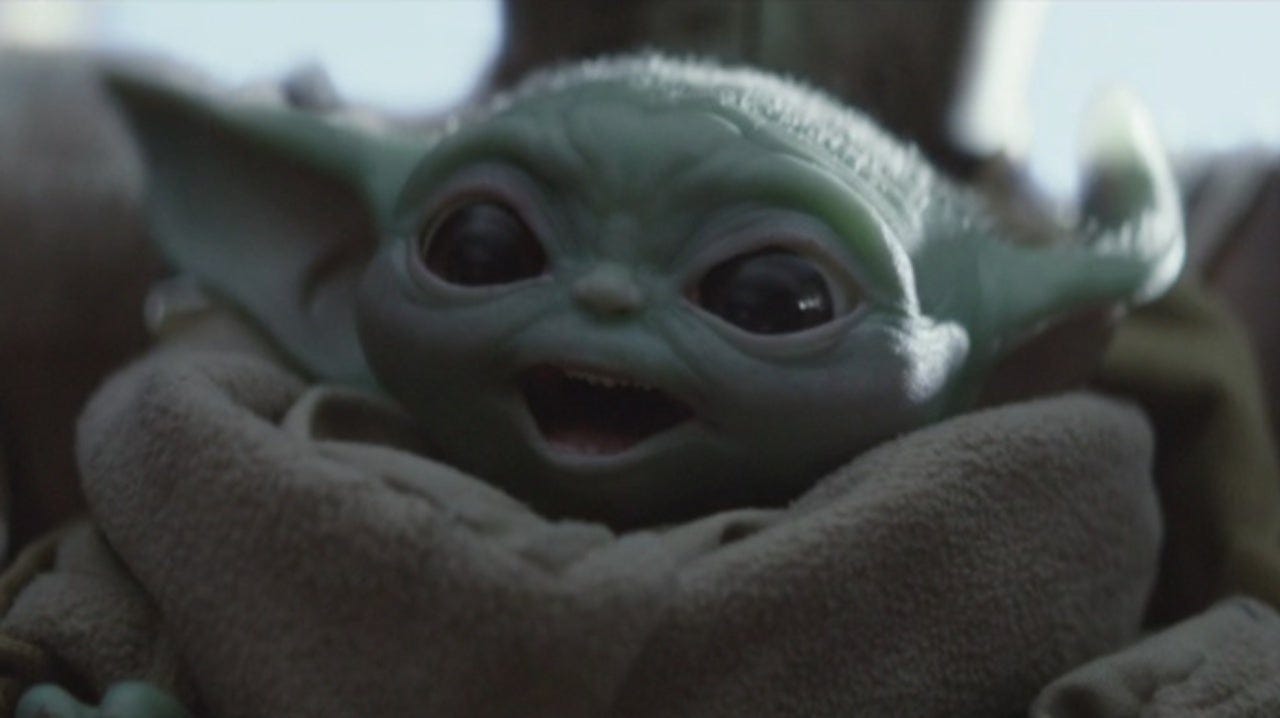 7 to 8pm - The Mandalorian (Disney+): I needed a reminder how awesome the Star Wars universe could be after the latest lackluster trilogy of films. The Mandalorian shows what's possible when you have someone at the helm (Jon Favreau) who takes the characters and the world seriously. And Baby Yoda's the smartest thing to happen to that franchise since Grand Admiral Thrawn's appearance in Heir to the Empire.
8 to 9pm - For All Mankind (Apple TV): See my praise above. It's pretty amazing when a show can make you feel patriotic for a country that didn't exist and it makes you lament how long we've been sitting on our hands in this timeline.
9 to 10pm - The Expanse (Amazon): If you miss the political twists and turns of Game of Thrones, The Expanse pulls off existential political drama (in space) better than Martin ever did in the Seven Kingdoms. (Though, to be fair to George, the authors of The Expanse did learn under his tutelage as his personal assistants.)
Thursday
Laughs and thrills for the end of the work week. One day left!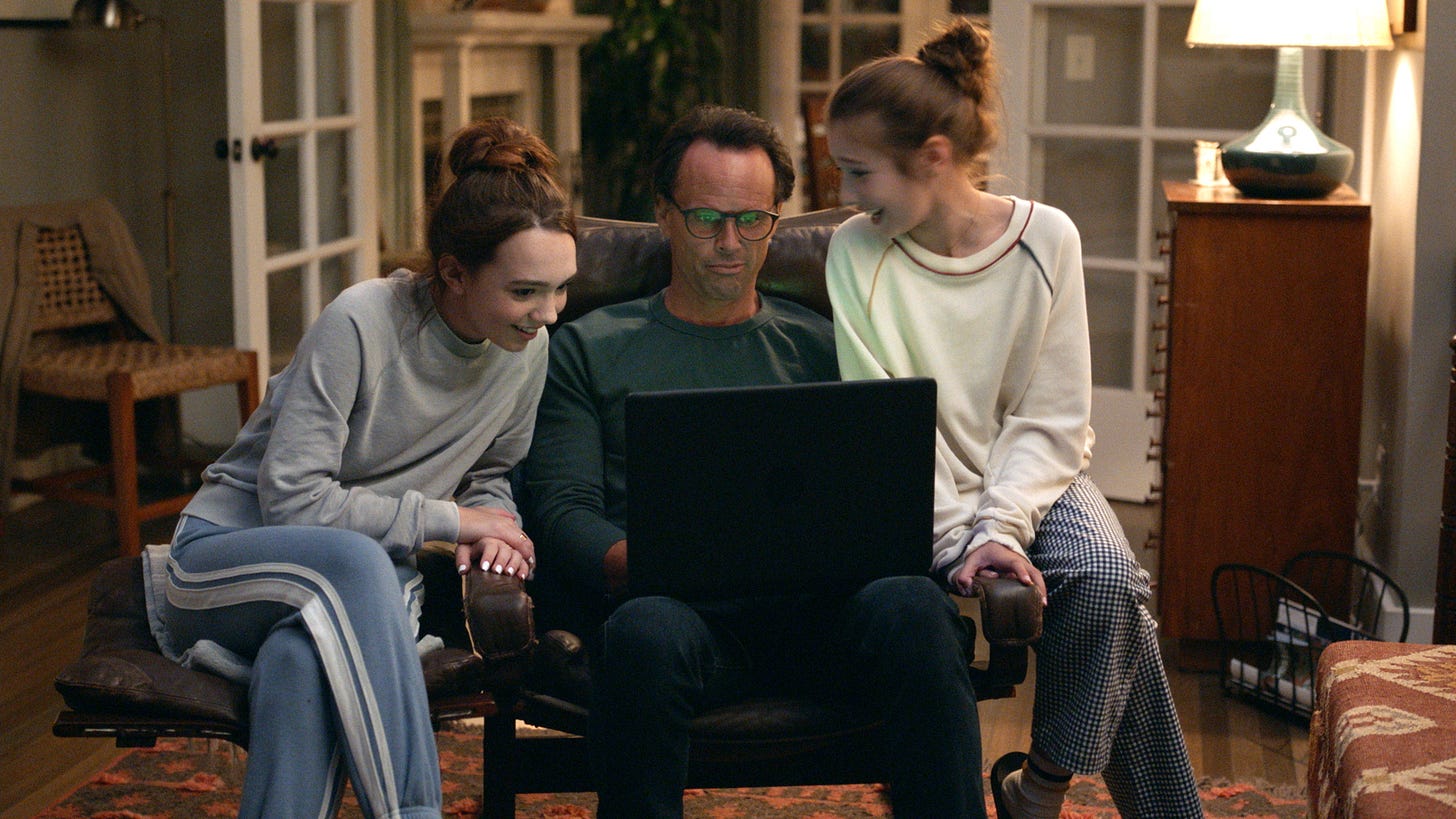 7 to 7:30pm - Single Parents (ABC): Another underrated show that was cancelled too soon.
7:30 to 8pm - The Unicorn (CBS): I'm accustomed to seeing Walton Goggins (n.b. not a real name) playing wacky characters opposite of Danny McBride on HBO comedies, so his straightlaced character on The Unicorn was a pleasant departure. This was probably the best network comedy on TV from the last season, and I'm looking forward to new episodes after COVID allows new shows to be produced again.
8 to 8:30pm - What We Do In The Shadows (FX): Dracula meets The Office meets I.T. Crowd. What else do you need other than vampires living in Staten Island?
9 to 10pm - Evil (CBS): A smart supernatural procedural. I was quite surprised that this was airing on CBS instead of FOX or one of the cable channels. It goes to some terrifying places (the VR episode is something else) that I would expect from a Channel Zero more so than primetime network television series.
Friday
The work week is over and it's time to unwind.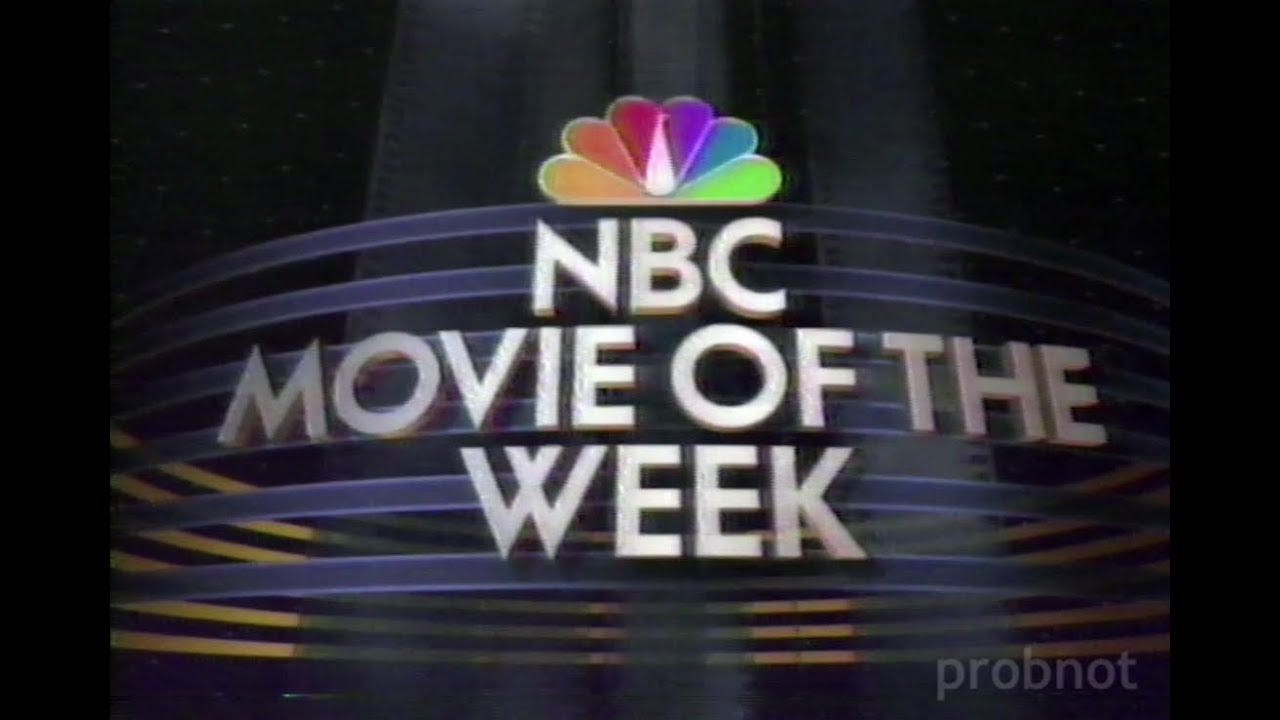 7 to 10pm - Friday Night Feature: This would be an open slot for classic films at the end of the week. This is where you'd have a chance to catch a Goonies, a Star Wars film, or something starring Tom Hanks. Something to watch and unwind before bed, or be able to skip without any guilt if you have more exciting plans that evening.
Saturday
Saturday's programming is intended to compete with other plans that you might have, in order to keep you at home with something deeply compelling. Since I'm a fan of midnight movies, what better time of the week to try and bring those back other than Saturday night?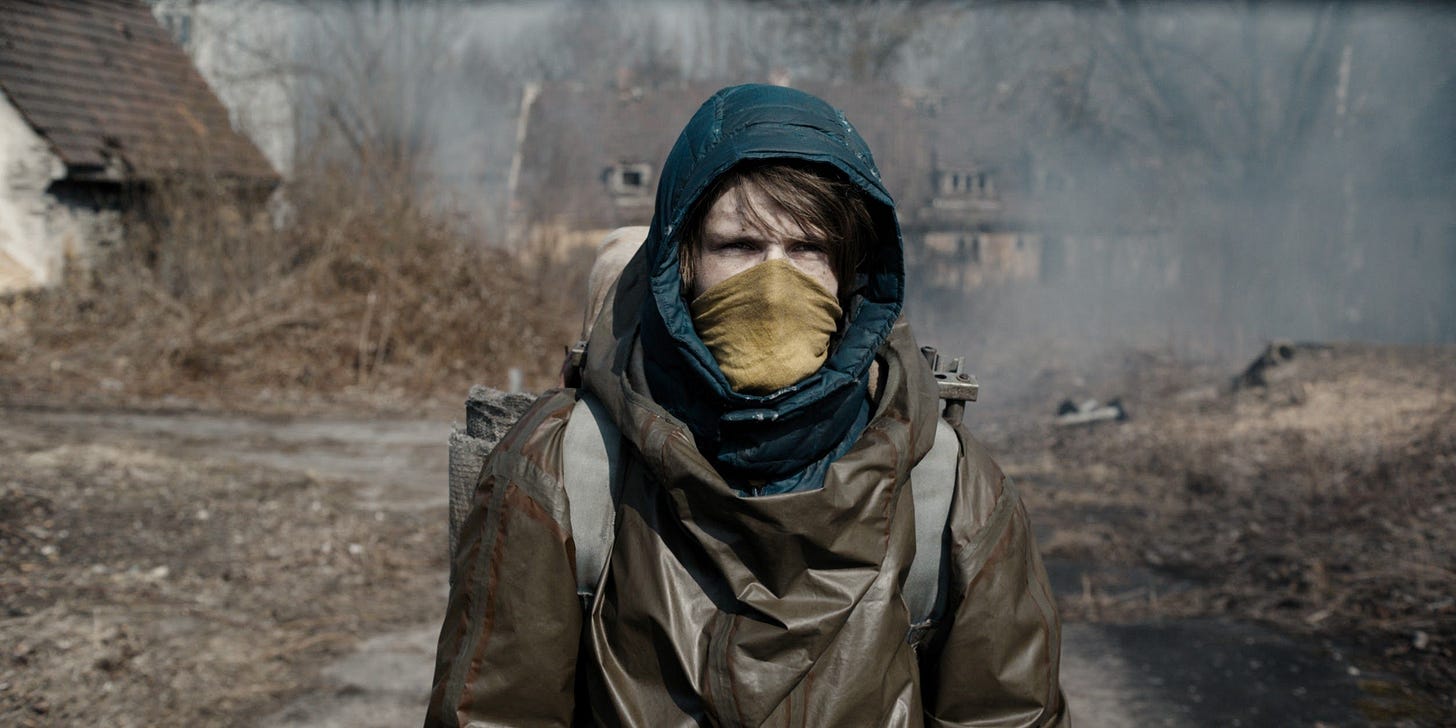 8 to 9pm - Dark (Netflix): Probably the best spiritual successor to one of the greatest midnight movies of all time, Donnie Darko. Dark kicks off the evening as an appetizer for the strangeness yet to come.
9pm to midnight - Saturday Night Thrills: This is where we let our genre freak flags fly. Films that fit into this slot would be exceptional films that never achieved mainstream acclaim, yet push the envelope creatively or narratively. Initial candidates for this: As Above, So Below, The Endless, Arrival, The Color Out of Space, Ex Machina, and so on.
---
So, that's my fall 2020 TV line-up. Post your own programming line-up in the comments below.
Local updates
The weather's gotten a good bit cooler and with that, we've received a decent amount of rain. This will help my late-growing-season grass planting, and I appreciate that we're inching back into jacket weather. The last weekend was spent on a bit of home improvement stuff, as well as prepping for a plumber to see exactly where the new leak we encountered in March actually is. (It's taken me a while to get to this!)
In other news, I succumbed to a minor Mid-Life Crisis late last week and purchased an HP Omen laptop with an Nvidia Geforce RTX 2060 video card. The primary motivation was to get something beefy enough to do PC VR on my Oculus Quest, and it's been very successful on that front. My old-fashioned leather chair in my lair has found a new purpose in serving as the cockpit of a Core Dynamics Eagle MkII (LAZRCHKN II) that I'm currently flying in the Pilot Federation's beginner areas of the Elite galaxy.
The VR experience is flawless, and I'll post more on that at a later date. With the new laptop, I'm looking forward to getting back into other PC gaming in the future.
Occupational updates
The past week in work has been a slow one. Not slow from a "there's not a lot of work to do", but rather from a "Chris has been slow to get things wrapped up". I'm doing my best to keep up, but one of the unappreciated dangers of a larger client base is that support cases rise when different projects in the field generate new issues to deal with. Death by a thousand papercuts as opposed to being run through cleanly.
Interesting reads from the week
Ho, Ho, Hum: Struggling Retailers Brace for a Muted Holiday Season (New York Times)
Meet GW190521—a black-hole merger for the record books (Ars Technica)
The Invention of Ibram X Kendi and the Ideological Crises of Our Time (Black Agenda Report)
A Supercomputer Analyzed Covid-19 — and an Interesting New Theory Has Emerged (elemental)
The Inanity of The Defense of Looting (The Dispatch)
Five Stories About Generation Ships That Don't End in Disaster (Tor.com)
---
Until next week, clear skies, CMDRs!